Which subpages show up in a detailed category
Last updated
Applies to:

Role required:
Detailed categories automatically display up to five (5) subpages; the rest can be found by expanding the ellipsis icon.
Category subpages
Categories can be layered within one another to create many, easily digestible, subsections for your site. A category page displays category and guide subpages within the detailed category box. Even if other types of articles exist underneath the category page, they will be hidden from the detailed view. Only the direct subpages are displayed, even if other category and guide pages exist lower down in the hierarchy.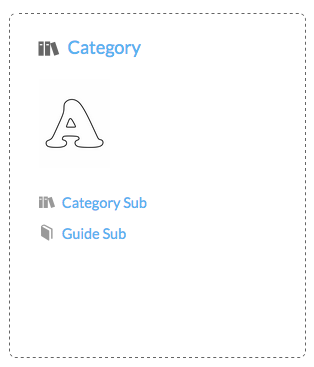 Guide subpages
Guide pages are a great location for lower-level articles, i.e. topic, how-to, and reference articles. A guide subpage in a detailed category displays these lower-level articles if they are direct children of the guide. The guide also displays any non-classified articles.